Hello and Happy New Year to everyone.
I will touch on a couple of topics, today. The first is the re- use of a fresh-cut Christmas, or Holiday tree. I am more than a bit troubled when I see a Christmas tree in early retirement by the curb-side ready to be thrown into a garbage truck. Those of us in the suburbs, like myself, re-use holiday greens for insulating planting beds in the form of "free" mulch; a great alternative to the garbage truck. For you city-slickers, please try donating to your local community garden that mulches trees via tree chipper. The planet thanks you for your recycling efforts.
Winter colors:
Aside from a time for planning your summer gardens, or year round color that Perennials bring you, now is a good time to walk your property and find out where you can add some Winter color. This can come in several forms.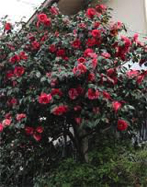 For example, two winters ago, my Camellia collection bloomed from Thanksgiving until practically Valentine's Day. It was lots of fun watching the different colors take turns blooming, and appreciating their longevity of blooms. (In 2014 fall, the deer ate a good portion of the flower buds, so I will have to wrap them with netting this coming spring).
Some options in the form of interesting color in stems, and bark are: Red, Yellow Twig Dogwood, which, by the way, have nice variegated summer foliage. Coral Bark Japanese Maple is another wonderful understory tree, with several color varieties. It is fun to peruse these plants at a well –stocked nursery.
Berries: Winterberry-Ilex Verticillata "Berry Poppins". This one is fantastic- height 3'-4', and sun, to part shade.
Ilex "Nellie Stevens" is a tree-form native holly that has nice fruiting properties.
Try researching other Ilex by their fruiting abilities.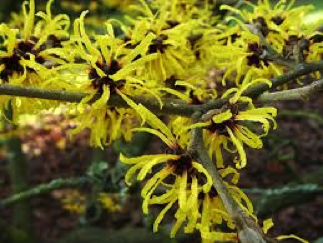 Hamamelis virginiana "Little Susie" is a dwarf native Witch Hazel , with great foliage in season. Witch Hazel is a great plant for its winter flowering abilities that can fill the garden with wonderful fragrance throughout the winter. The colors that are available are just stunning.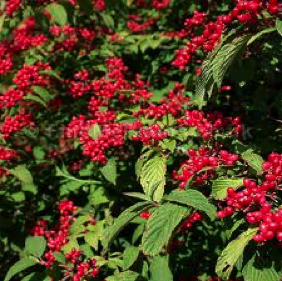 Viburnum are spring flowering, and winter fruiting wonders for the garden, usually with darker fruits. They are wonderful landscape plants, and I like to use them in my designs when possible. I used to maintain a property with a large selection of Viburnum from the client's love of the plants.
I am urging everyone to research in whatever way is comfortable to you, these plants and more, for the enjoyment of adding interest into your winter garden.
Thanks for reading, and I hope that this article has been helpful.
Written By: Everett Fink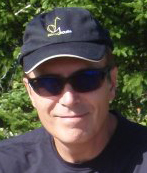 Everett Fink is a Certified Rutgers Master Gardener, Certified Pesticide applicator, and N.J. State licensed Home Improvement Contractor. Everett was designated Top Tier Designer at Sponzilli Landscape, and currently Owns Property Details LLC, in New Jersey.