There is something about the sound of an acoustic guitar that just says "chill."
Whether listening to James Taylor's "Fire and Rain," Judy Collin's "Both Sides Now" or Peter, Paul and Mary's "Leaving on a Jet Plane," there is a heart and soul that accompanies the tune, a thought invited, a memory stirred, a heart gladdened, or saddened depending on the lyric. With acoustic music there is always a tale told. It might be a sad song of loss, a refreshing ride down a country road or a comic adventure that cracks you up. There is usually a refrain that stays with you as well. You find yourself humming a tune in the shower, in the car on the way to work, or serenading your child to sleep. It is the music we grew up with and just as importantly, it is the music of today.
The three gentlemen we feature this month come from different backgrounds and musical landscapes, not to mention one is Canadian! They have entertained us for decades and are still as vital on the music scene today as any Beyonce release or Rolling Stones tour. And their songs will live on forever.
Gordon Lightfoot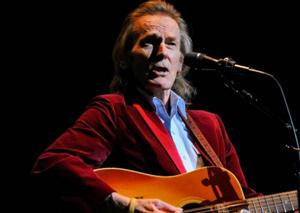 After 50 active years of hit song-making, it's safe to say that singer-songwriter Gordon Lightfoot resides atop the list of all-time great folk artists. His vast song catalog includes such treasures as "If You Could Read My Mind," "Carefree Highway," "Sundown" and "The Wreck of the Edmund Fitzgerald."
He has recorded 20 albums and has five Grammy nominations.
In June of 2012 Lightfoot's legacy was further enhanced when he was inducted into the Songwriters Hall Of Fame. Lightfoot was honored for his role in defining the folk-pop sound of the 1960s and '70s..
In his native Canada, Lightfoot has been decorated with the highest honors bestowed to a civilian including the Governor's General Award and the Companion to the Order of Canada honor of merit. He has also won 17 Juno Awards – Canada's equivalent to the Grammy Awards. Gordon is a member of Canada's Walk of Fame and The Canadian Songwriters Hall of Fame.
Kenny Rogers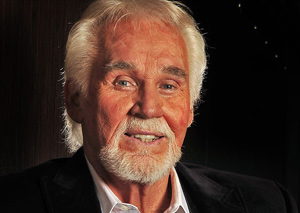 For nearly six decades, Kenny Rogers has endeared music lovers around the globe with his amazing songs, heartfelt performances, distinctive voice, gift for storytelling and universal appeal. The Country Music Hall of Fame member and pop superstar performs from his extensive catalog that includes 24 number one hits including "The Gambler," "Lucille," "Coward of the County," "Ruby, Don't Take Your Love To Town," "Lady," "Islands in the Stream," and "She Believes In Me."
The enduring Country Music Hall of Fame member and pop superstar has endeared music lovers around the globe with his amazing songs, heartfelt performances, distinctive voice, gift for storytelling and universal appeal, and in 2016, Rogers is embarking on what will be his final world tour with a show that will celebrate his musical legacy: The Gambler's Last Deal.
He is still making monumental cross-over appearances at some of the world's most prestigious festivals up to this day. In 2013, Rogers gave his first performance at the largest outdoor arts spectacle, the Glastonbury Festival, playing to over 130,000 enthusiastic fans, and at Morocco's world music, Festival Timitar, with upwards of 100,000 people in attendance. In 2012, the country legend was welcomed with open arms at popular U.S. festival Bonnaroo, where Rogers performed his own set with surprise special guest Lionel Richie and later joined Phish on-stage as a surprise guest himself for a rousing version of "The Gambler."
Remaining a popular entertainer around the world, Rogers, who was once voted the "Favorite Singer of All-Time" in a joint poll by readers of both USA Today and People, still loves touring and recording new music.
Edwin McCain
Called the "great American romantic" by the New York Times, Edwin McCain has built an enviable career over the past 20 years by balancing his massive pop success with the year-round touring schedule of a tireless troubadour.  His hit songs, authentic spirit and surprisingly affable sense of humor keep fans coming back time and time again for nights that feel more like parties with old friends than rock concerts. After recording two of the biggest love songs in the history of pop music, McCain now performs upwards of 100 shows annually throughout the US as a solo artist, with his full band or his acoustic trio. Recently, he's added orchestras to his repertoire, performing with symphonies in select markets where he brings his powerful songs to majestic new heights.
Those enduring love songs (and wedding must-haves) I'll Be and I Could Not Ask For More aren't just for the romantic at heart; American Idol and The Voice contestants turn to Edwin's ballads every single year to help them win over judges and fans alike (just ask AI season 14 winner, Nick Fradiani).  Even Justin Bieber has been known to belt out I'll Be during his own concerts.
Last year, McCain suddenly found himself with a whole new crop of fans when his Flipping Ships television show debuted on Animal Planet and became one of the highest rated new programs for the network.  During the season, Edwin happily juggled his two jobs, filming the show by day and headlining concerts at night.  "The 15-year-old me would have crawled through a river of fire to be the 41-year-old singer/songwriter that I am today, and I remember that. I am incredibly grateful to be able to do this."
Gordon Lightfoot
Mayo Performing Arts Center, Morristown
Wednesday, Sept 14
www.mayoarts.org
Kenny Rogers
Mayo Performing Arts Center, Morristown
Friday, Sept 18
www.mayoarts.org
Edwin McCain
The Newton Theatre, Newton
Sunday, Sept 18
www.thenewtontheatre.com