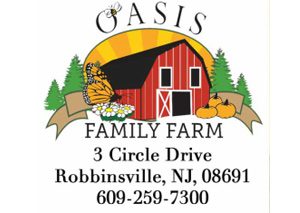 Enough with the Pokemon Go. Kids have become little miniature versions of the zombies on "The Walking Dead" with their IPhones in hand, staring at a screen while aimlessly wandering around paying NO attention to where they're going. They are literally walking into walls and falling down on a regular basis. I did not grow up like this. Kids love pretending. Whatever happened to the days children used to play cops and robbers, soldiers and heroes, firemen, knights on a quest, Wonder Woman, and one of the best fantasies ever imagined – a pirate out on the high seas?
It's not too late to rescue our offspring from the clutches of Pikachu. There is a place, a real place, not a virtual one, where you can go and spend a day outdoors basking in an activity that is absolutely timeless. We call it the Oasis Pirate Adventure.
So listen up ya scalywags!
There are handsome rewards for those of you brave enough to take on the tasks at hand.  If you succeed at finding each piece of plunder, you will become an official member of Captain Lucky's crew!
Come dressed like a pirate, and join in the fun with Captain Lucky, as he embarks on a quest to recover the vast treasures hidden on the Oasis! All participants will receive a pirate eye patch, a treasure chest, tattoos and free entry into the Fun Zone.
Now, the fact that this event takes place far from the sea is irrelevant. The Oasis Family Farm has been transforming its property from day to day and season to season with some of the most creative, imaginative and interactive entertainment for children and parents alike for a generation. Everything on their site is kid-friendly, and was created with families in mind.  Everyone is always looking for fun activities to do with their kids, without breaking the bank. They have dedicated their facility to provide outdoor fun and entertainment for your entire family.
The Fun Zone, Gem Mine, Fossil Adventure, Trading Post, Amazon Gold Rush, Live Bee Observatory, and the Ant Colony are a great value, and are sure to keep your kids entertained and will inspire their imagination, while you relax in the shade enjoying a refreshing water ice or a succulent prairie dog from the Frontier Café!
As an upcoming leader in "agritainment', they dedicate a lot of time and energy in bringing you wholesome outdoor activities and events for your entire family to enjoy.  They are constantly expanding their farm with new attractions that are fun and educational. They are a family owned and operated farm in Robbinsville, New Jersey, conveniently located just minutes off of the NJ Turnpike at exit 7A.
So bring your family out for a unique experience, and let your imagination grow on the farm!
Be sure to check out the kids attractions and upcoming farm events!
September 17-18
Oasis Family Farm, Robbinsville