Story By Linda Cutrupi and Bob Masiello
Physical and health issues are rapidly declining as inhibitors toward travel in and out of the Garden State.
As an example, formerly when patients were diagnosed with kidney disease requiring dialysis, many felt tied to their machines, Now, some cruise liners have dialysis clinics onboard, or patients can bring portable units on the ships.
For those who enjoy cruising, while New Jersey is well positioned between the ports of New York and Philadelphia, getting in and out of the two cities poses their own problems.  With the development of Cape Liberty Cruise Port on the site of the former Bayonne Military Overseas Terminal, access to cruises has been eased tremendously for those with physical challenges.  Cape Liberty gives access to cruises to New England and Canada in the north and to Bermuda, the Bahamas, Port Canaveral and Walt Disney World ® east and southward.
Onboard ocean-liners, accommodations for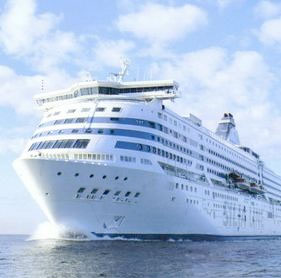 those with mobility or health issues range from growing numbers of handicapped accessible cabins to special diets, accessible tours from the cruise liners, oxygen therapy capabilities including storage tanks safely secured in cabins, rentals of battery-powered scooters for use onboard, and other amenities and special services.
For landlubbers, treatments can be scheduled in locations where the client is traveling.  If one recalls the film "If It's Tuesday, This Must Be Belgium," should a traveler today require dialysis or other treatment on Tuesday and he or she will be in Brussels, arrangements can be made ahead to secure treatment at a local hospital or clinic.
Similarly, power scooters, walkers, special diets and other accommodations are much more available now than ever before. With some effort by individuals and their families, the expertise of travel professionals, and the assistance of diverse support personnel at cruise lines, airlines, hotels, and others, those with physical challenges can be enabled to enjoy much that New Jersey, the USA and the world offer.
Mainly Meetings Travel  a special focus on assisting those with disabilities
to enjoy travel opportunities with family and friends.
Contact:  Linda@MainlyMeetingsTravel.com   201/568-2146 V&F
www.MainlyMeetingsTravel.com