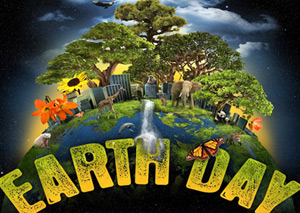 Save the Planet. That phrase has been on the minds of many these days. Despite what you have heard on the fake news channels, or what the guys at the barber shop are saying, or what the cast of Vanderpump Rules is spouting off about lately, there is something very real and tangible occurring to our planet, our country and our state. As parents, we want a future for our children, with clean air and water, nature's wetlands, parks and prairies.
We are reminded of the need every April as we celebrate Earth Day, a tradition that began in 1970, as I was finishing up high school Calculus.
New Jersey volunteers (and celebrates) with style, strength and substance.
Get involved. Here are some examples of how you can participate in your area:
West Essex Trail Cleanup, Essex
www.veronaec.org
Volunteers needed for Massive West Essex Trail Cleanup from Fairview Avenue in Verona to Pompton Avenue in Cedar Grove.
Collingswood Green Festival, Camden www.collingswood.com/arts/greenfestival
Learn about local sustainable foods, organic gardening, water conservation, renewable energy, environmentally-friendly construction, and more.
Northern Valley Earth Fair, Bergen
www.nv-earth-fair.org
This Earth Day event will feature "Green" exhibitors, electric vehicles, live music, children's activities, educational presentations, live animals, food trucks, and more.
Earth Day Celebration at the Zoo, Cape May
www.cmczoo.com
There will be plenty of family friendly activities to keep you busy at this FREE zoo.
Earth Day Kids Kingdom and 5K Run/Walk, Hudson
www.hcia.org
Come on out to Liberty State Park for an all day event featuring food, rides, giveaways, vendors and live entertainment. There will also be a 5K race and Walk for Liberty State Park
Birding Cruise on the Delaware River
www.steamboatclassroom.org/events
Learn how to look for and identify birds from experienced Teacher-Naturalists, while enjoying the river shoreline views of Lambertville and New Hope.
Environmental Awareness Fair with film "How To Let Go of the World"
www.axelrodartscenter.com
In How to Let Go of the World and Love All The Things Climate Can't Change, Oscar-nominated director Josh Fox continues in his deeply personal style, investigating climate change – the greatest threat our world has ever known.
For more events and celebrations in your area please visit: