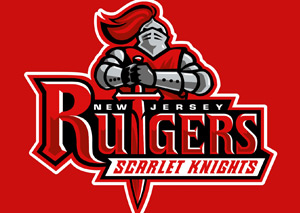 I recall my first day at Rutgers very clearly, although I admit, at the time, my powers of recollection were nill and my head was a little fuzzy around the edges. my first day at Rutgers began the morning after my senior prom. Lectures and luncheons be damned. Get me two aspirin and a cup of coffee!
There have been many days for me since then but none like the one talking place on April 29th at all three campuses of Rutgers, the State University of New Jersey (and BTW, why don't we just call it the University of New Jersey? University of Michigan, University of Florida, University of Idaho!!!??? What, are we embarrassed to say it's New Jersey??? But anyway, I digress…)
For potential students wanting to see what the fuss is all about, this day, being spread out in three campuses, will enlighten, entertain and entice you.
The 9th annual Rutgers Day will continue to have a statewide presence in 2017 with programming in Camden, New Brunswick, and Newark. There is something for everyone at each location! Experience hands-on learning activities, see exhibitions and demonstrations, enjoy entertaining stage performances, and more! We will be rolling out the scarlet carpet and inviting New Jersey residents and beyond. All are welcome and admission is free!
* Experience hands-on learning activities in the sciences, arts, and humanities.
* Enjoy performances by musicians and dancers.
* See exhibitions and demonstrations hosted by accomplished professors and students.
As an added extension to the festivities, it just so happens Alumni Weekend takes place the last weekend in April to coincide with Rutgers Day. If this is starting to sound like a potential kegger on College Row, you may not be too far off base. But it is so much more.
"Explore our proud history as a colonial college and our bright future as a comprehensive research institution. Whether you ́re a first- time guest or a frequent visitor, we invite you to get reacquainted with our great university and have some fun along the way!"
Saturday, April 29
10:00AM – 4:00PM
Camden, Newark, New Brunswick Campuses