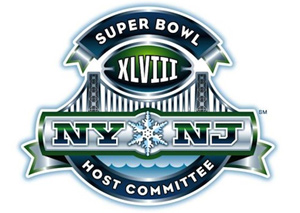 Let's face it… when we think of the Super Bowl we think of the game almost secondary to the location, the spectacle of the event and the accompanying party settings. In fact, for many casual fans of the game, it has more to do with the food and drink as it does the teams. Forget Richard Sherman's rants. What kind of appetizers are we serving? Peyton Manning's QB rating? Unimportant compared to the amount of ice needed for the coolers containing the Bud Light. And while we're on the subject, how about those commercials? Didn't you love those Clydesdales and that cute Doritos kid? Now take all that info and multiply it by tenfold. The game is being played in our own backyard. New Jersey will be throwing parties that will attempt to show the rest of the country, indeed the world, that when it comes to entertaining the masses, we do it bigger and better. All across the board, cities and towns are ramping up for the big weekend. The month of January has come and gone with many events already concluded, to fabulous reviews. Now get ready for the big payoff. Here are a few listings of things to do if you are not one of the fortunate few to actually have tickets to the game. And for these you will not need hand warmers and thermal underwear…
Rick Ross and Lebron James head up the Pre-Super Bowl Celebrity Party with visits from both NFL and NBA players. 8 p.m. to 4 a.m. Feb. 1 at Robert Treat Hotel, 50 Park Pl., Newark. There will also be music from DJs Envy, Boof, Qua and Exeqtive.
General admission $60, VIP available. Call (888) 640-6426 or visit ilovesuperbowl.com
The New Jersey borough hosting the Super Bowl is having a shindig of its own, urging those who don't have access to tailgate parties near the stadium to come visit East Rutherford the town. Meadowlands Tailgate Party 2014 is the name of this party, a "tailgate at the center of town," says the council president, with tents, food trucks, music from The Nerds and the Bruce Springsteen tribute B Street Band. The celebration is set to start at noon and conclude at 4:30 p.m. on Feb. 2. Admission – $10, children under 12 free. Tickets available on site.
(201) 933-3444 and the town's website is eastrutherfordnj.net
On Feb. 1, Newark Symphony Hall hosts "Shaquille O'Neal Presents: Shaq's All Star Comedy Jam," with Deon Cole, D.L. Hughley, Earthquake and Tony Roberts. Tickets – $39.50 and $59.50; call (973) 643-8014 or visit ticketmaster.com. 1020 Broad St., Newark.
Rutherford's Winter Festival is from noon to 7 p.m. on Feb. 1 at the parking lot of town hall and Lincoln Park (Park and Lincoln avenues), with an ice-skating rink ($5 for skate rental), horse and carriage rides, an ice-carving demonstration, children's amusements and craft vendors. The fire department will host a beer tent and a Bruce Springsteen tribute band called The E Street Shuffle will play from 5 to 7 p.m. There will also be music from the Kootz Band at noon, Jason Didner and The Jungle Gym Band at 2 p.m. and The Billy Sans Band, a Rat Pack tribute, at 3:30PM."Football Fest 2014," organized by the Rutherford Big Game Committee, includes an art project whose aim is to raise money for local charities.
Rutherford's "Footballs for Food" program has 23 fiberglass footballs adorned by artists and locals up for auction to benefit the Rutherford Community Food Pantry and 55 Kip Center, an older adult activity center. About two dozen footballs painted by schoolchildren and professional artists alike are on display in early January at local storefronts. So even before the Super Bowl-eve events begin, there's the borough's Footballs for Food Charity Auction, with food, drink and dancing and auctions of the footballs along with sports memorabilia, art and gift certificates.
"Club PrimeSport — a New York Pre-Game Experience" has Jerry Rice, Hall of Famer, and former Giants running back Tiki Barber hosting its party in the run-up to the big game. 1:30 p.m. to 4:30 p.m. at the Graycliff, 290 Moonachie Ave., Moonachie.
Admission $535.50
(800) 591-9198 or visit primesport.com.
The Boys & Girls Club of Clifton hosts its Super Bowl Family Day party from 5 to 10 p.m. on Feb. 2. There will be a football toss, relay races, football trivia, free-throw contest and arts and crafts in what is billed as a drug-, alcohol- and gambling-free gameday zone. The Super Bowl will be shown on two 8- and 10-foot screens. In between, from 5:30 to 7 p.m., guests are invited for a family swim (children under 4 not allowed in pool, and children 4 and 5 years old must be accompanied by a parent). Those attending are asked to bring a canned good or non-perishable item for each person (including children) to go to St. Peter's Haven food pantry. If there is no donation, entry is $5.
181 Colfax Ave., Clifton;     (973) 773-2697     bgcclifton.org.
Montclair's Big Game Winter Festival is Feb. 1. South Park Street closes for a series of events including ice sculptures and live music. Noon to 5 p.m. at South Park and Church streets. There's also the free Big Game Winter Festival Club Crawl from 7 to 10:30 p.m. at various venues and free shuttle transportation. Bands are Charlie Jones Jazz Trio, playing at DLV Lounge (300 Bloomfield Ave.), Black Lace Blues at The Office Beer Bar & Grill (619 Bloomfield Ave.), Denise Hamilton at Egan & Sons (116 Walnut St.), Meg Beattie Patrick & Billy Tanglewood at Trend Coffee House & Tea Room (411 Bloomfield Ave.), Amy Beshara at 12 West Restaurant & Bar (275 Bellevue Ave.), The Flemtones at Just Jake's (30 Park St.), and Dr. Equalizer, Bronze Thesaurus and Jay Mickens at InsaniTea (570 Bloomfield Ave.)
The organizers of the Montclair Film Festival will host a screening of football film "Undefeated." The Oscar-winning movie will be followed by a Q&A with a subject of the film, coach Bill Courtney, moderated by filmmaker and critic Nelson George. The screening is 3 p.m. Feb. 1 at the auditorium of Glenfield Middle School, 25 Maple Ave., Montclair. Suggested donation $10; visit montclairfilmfest.org to reserve a seat.
On Feb. 1, Wellmont Theater will host the sixth and last of a series of pre-game concerts from VH1 called Super Bowl Blitz. Gavin DeGraw will perform and Nick Cannon ("America's Got Talent") and model-actress Stacy Keibler will co-host. Tickets, $28, available at Live Nation and information at vh1.com.
WDHA's Big Game Game Day is a pregame party with an autograph signing from former Giants player Stephen Baker ("The Touchdown Maker), poker tournament and prizes. 3 to 8 p.m. Feb. 1 at Miami Mike's Sports Zone, 130 Route 10 West in East Hanover. Call (973) 538-1250 or visit wdhafm.com.
Celebrity Chef Tailgate Cookoff 

The Dragonfly
February 2nd at 11:30 am
Taste food cooked by celebrity chefs at this tailgate cook off at The Dragonfly in Carlstadt. The Dragonfly bar and grill is located close to MetLife Stadium, and shuttles packages are available for Game Day. Tickets start at $485.00. This event is 21+, and proper identification is required for entry.
Gridiron Glory – The Best of the Pro Football Hall of Fame

Liberty Science Center
Now – March 2nd
See some amazing football artifacts, and get into the game with football themed interactions! This Football Exhibit runs through March 2nd at Liberty Science Center. Visit Liberty Science Center's website for hours of operation, and admission prices.