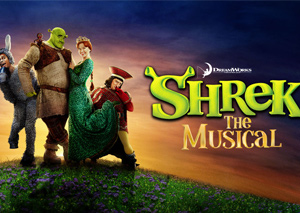 Fairy tales and the characters that populate them are what we all grew up with in America. It was a time of innocence, with heroes and villains, castles and dungeons, knights and princesses. On Sunday nights we would curl up in front of the TV set, flick among the five channels available, sometimes with a pliers because the channel-changing knob wouldn't work. What we watched was an elderly, grandfatherly gentleman whose soothing tones and cheerful smile promised an hour of family-friendly entertainment. We enjoyed Moochie, Circus Boy and countless films and serials with characters we wished could be our own family and friends. It was a time of Walt Disney, Snow White, Cinderella, Sleeping Beauty and Dumbo. We slept happily as children, knowing that beauty, hope and magic were alive and well and out there waiting for us. Then something happened.
The cultural changes that took place in the 60's and 70's brought along with them a certain cynical nature, a thumbing-your-nose at the sweet and pretty people we used to revere. Heroes became blasé and villains became counter-culture heroes. Cruella De Ville was cool. The evil queen was sexy. And ogres became lovable. Yes, that's right –ogres.
Possibly the funniest tongue-in-cheek story to ever come out of the animated fantasy mill that is Hollywood was Shrek. Fairy tales were turned upside down and inside out. Pop culture references abounded and the jokes were absolutely hysterical, cheeky and naughty but also child-friendly – a duality that allowed parents and children to enjoy the same film for totally different reasons. It featured well-defined characters that we readily embraced – Shrek, the lovable, honorable and put-upon ogre; Donkey, his faithful, loyal, hapless compatriot; Princess Fiona, the beautiful princess who just happened to be the most kick-you-butt-female character ever written up to that time. It was a masterpiece, and spawned two more sequels. And something more –  a live Broadway-styled show.
That brilliant piece of musical theatre now comes to New Jersey, at the renowned Count Basie Theatre in Red Bank, a theatre that has a history of presenting quality entertainment of various shapes and styles. Shrek the Musical is a show for the whole family. It is a story that never gets old or tired. It plays as fresh as the day it was written. Simply, it is a show not to be missed. So go, eNJoy. Sing along and cheer on your anti-heroes. Because in the long run, as the Chairman of the Board once sang, "Fairy Tales can come true, it can happen to you…if you're Young at Heart…"
April 25 & 26        8PM            April 27    3PM
countbasietheatre.org