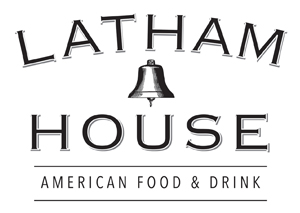 There are glimmers of greatness at the Latham House, which quietly slipped into the space formerly occupied by the Kitchen at Grove Station in July. The little-changed interior maintains the same haunted feeling of an old French or English hunting lodge, yet there is new life amid the smoky-gray banquettes and high-top marble tables left by the previous owners.
The joie de vivre is due, in large part, to the talent of Daniel Latham, 51, the executive chef and co-owner, and Kris Yettra, 49, his general manager and spouse. So brimming with talent is she in her role as pastry maker that to miss her herb-flecked and buttery-crusted chicken pot pie or her bourbon-spiked bread pudding in salted caramel sauce would be indefensible self-denial.
You won't see Latham. A native of the Finger Lakes region of New York, he works either in his kitchen or in the garden he tends, along with chickens, in the backyard of the house in Jersey City he bought in 1989. Yettra, on the other hand, visibly rushes amid tables in her sparkly silver or magenta Keds, making sure everyone is having a good time.                         
The glimmers start with the herbs and produce Latham grows at home or in containers on the restaurant patio. Do your eyes glaze over when the server announces yet another beet, goat cheese and walnut salad? Mine do, yet I am glad I ordered this one. Cream cheese sweetens and moistens the goat cheese, elsewhere dry and predictably dull, while thyme and other herbs from Latham's garden enliven it. Also memorable was duck paté, lifted to greatness by Latham's housemade grapefruit marmalade. The dish is a throwback to the time Latham spent at the now-closed Café de Bruxelles in Manhattan after graduating from the Culinary Institute of America in 1987.
Housemade mayonnaise and the absence of frivolous fillers elevated the crab cakes onto the worth-the-trip list. Also on that list is a tall, lovely Asian chicken salad—a crunchy heap of nappa cabbage, romaine, shredded carrots, rice noodles and shredded chicken in a ginger-sesame dressing. It's light, yet filling. Yettra's desserts need no uplifting. The Los Angeles native's high fliers include the much-clamored-for bread pudding, and a warm and spicy apple crisp. Pecan pie is usually so full of corn syrup that I rarely get beyond the first bite. I devoured this one. More nutty than sweet, it also has a splendid crust.                 
While at Café de Bruxelles, Latham admired the strong work ethic of its owners, their talent, and the affection they had for each other and their restaurant. "It had a fantastic, warm feeling to it," he says. "That's what I want for here." In terms of ambience, he's achieved it. In terms of food, more dazzle would complete the job.
The Latham House, Jersey City
www.lathamhousejc.com