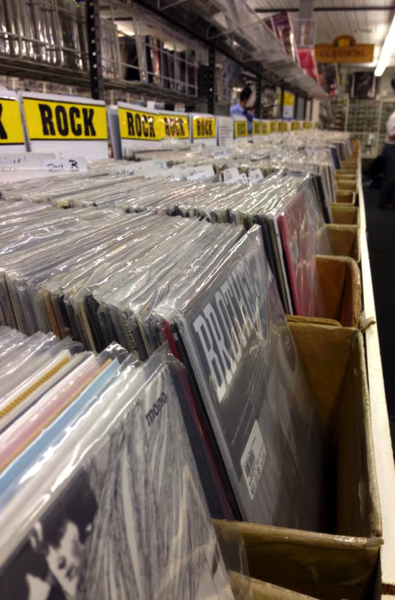 Princeton Record Exchange
By Victoria Corinne
There is a scene in "Almost Famous," the nostalgic musical masterpiece directed by Cameron Crowe where older sis turns little brother on to the joys of the 33 1/3 LP record. She starts the turntable spinning and drops the needle to the beginning of the album. Instantly you hear that crackle sound that distinguishes every record from Sinatra to Springsteen. She tells him "this is all you need." He finds his own personal heaven in that spinning plastic disk.
Anyone can feel those same emotions because vinyl is back, and in a big way. You can find it in a tiny little store on a quiet side street in Princeton, New Jersey called Princeton Record Exchange, and the only word to describe it is magical. It is as cool as the other side of the pillow and it is the type of place where you could get lost for hours.
Since 1980, this leading independent record store has been known for more than just being a top spot to reserve your vinyl, but known as a place where you can escape from the outside world with the listening experience they provide encompassing all genres of music. And of course, the "Exchange" tag means there is a barter system by which you can trade, buy or sell old LP's and also CD's and DVD's.
PREx, as many locals know it, accepts all genres of music but is especially interested in buying Jazz Records such as Blue Note Jazz Vinyl & Prestige Jazz LPs. The store itself carries vinyl's and CD's from Rock and Metal legends such as The Beatles, The Rolling Stones, Simon & Garfunkel, The Who, Bob Dylan, The Doors, Velvet Underground, Grateful Dead, AC/DC, Black Sabbath and so many more. The Record Exchange also has music from classical composers such as Mozart, Bach, Beethoven, and Brahms. Other genres carried consist of Jazz, R&B, Hip Hop/Rap, Folk and Pop. All genres come in CD and record form and if the store doesn't have what you're looking for at that moment, they will soon enough. The store gets numerous customers and sellers' everyday, many whom know that the store is there and many who don't know until they stumble upon the little gem.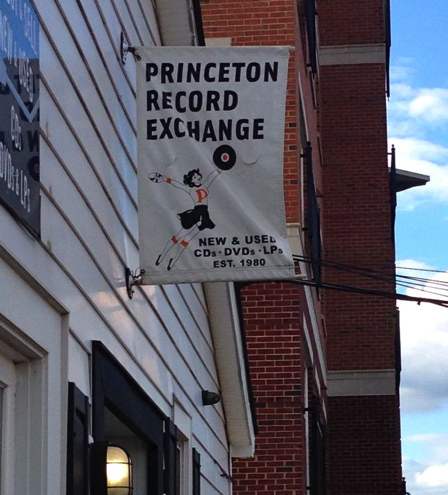 There are always customers in PREx, and the music lovers aren't just people who grew up listening to records. My generation is all about buying and listening to albums and 45's and buying record players like it's the 1960's. Although some people think it's odd that young people are still buying records in 2014, others enjoy the fact that this generation takes the time to learn what life was life before iPod's and other updated music devices.
Princeton Record Exchange isn't just another record store. The staff's only goal is to make sure that you leave happy, and with a new record. They don't just sell you the records, but they talk to you about them and they make you excited to get home and listen to whatever you purchased. PREx makes you love the music and most importantly, it makes you feel the music.
Princeton Record Exchange is located at 20 South Tulane St. in Princeton, NJ.
Hours:
Monday-Saturday: 10-9
Sunday: 11-6