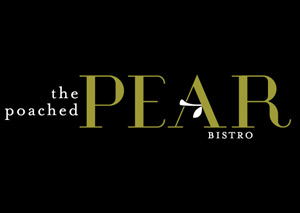 I'm not going to lie. Writing this article made me so hungry I decided to make a reservation at the very restaurant I'd been writing about, a fairly new Jersey Shore eatery located in my own hometown of Point Pleasant Beach. It was not the first dining appointment I'd made there and it would not be the last by a long shot.
It is the place where I will be sharing dinner with my wife on Valentine's Day, which will work well in my romantic favor because I am not the only one in my household that has discovered and fallen for this Arnold Avenue gastric paradise.
The secret is out. In June of this past year it was recognized in a big way, winning two major TASTE awards. The TASTE awards all started with an idea to recognize culinary excellence at the Shore.
"Having worked with the restaurants for Jersey Shore Restaurant Week, I have come to appreciate the quality of restaurants at the Jersey Shore," said Jim Flynn, chairman of Jersey Shore Restaurant Week and founder/editor of ShoreFoodie.com, which organized the event. Flynn said he is a big fan of the James Beard Awards, which are national in scope, and he modeled the TASTE awards after them.
"Simply being nominated for a James Beard Award is an honor," he said.
The TASTE awards honored executive chef Scott Giordano as OUTSTANDING CHEF and was co-winner of OUTSTANDING NEW RESTAURANT.
"The Poached Pear Bistro is a BYOB fine dining establishment whose mission is to offer familiar dishes presented in innovative ways. With this goal in mind, The Poached Pear draw influence from its namesake – a delicate, flavorful element that can be used in any dish from appetizer to dessert. The bistro embodies this notion of simplistic versatility by providing guests with an inviting yet upscale environment where they can enjoy bold, imaginative plates influenced by comforting classics."
Hungry yet? In any fantastic food establishment, there needs to be a defining force, someone with skill, vision and a feel for what excites the palette of the general public. That man is Scott Giordano. It is not surprising to learn that Scott grew up in a tight-knit Italian family, where cooking was the culinary centerpiece for holidays and Sunday dinners. We share a common background of having grandmothers whose kitchens (especially the ones in the basement) were staging grounds for some of the best meals anyone could create, with aromas that filled the air and ingredients that were both tasty and natural. He attended the Culinary Institute of America in the mid-eighties and probably doesn't remember the comedian who performed there at his freshman orientation concert (hint – it was me). After graduating in 1988, he began working as the Sous Chef under Chef Hans Egg at the Saddle River Inn in Saddle River, NJ. He then went on to serve as Executive Chef at The Park Restaurant in Park Ridge, NJ followed by Whispers Restaurant in Spring Lake, NJ.
"Scott founded The Poached Pear Bistro in 2014 as a means of bringing people together in the same way his grandmothers' cooking brought his family together. With his own personal flair, Scott adds a contemporary twist to the bistro's dishes, showcasing the creativity and variety fine dining affords both chef and patron. Scott's culinary upbringing, eclectic tastes, and wide range of experience have embedded themselves in The Poached Pear, inspiring the bistro to consistently deliver fresh, unexpected dishes in an open, welcoming environment."
To compliment Mr. Giordano's expertise and style, Pastry Chef Teah Evans joined team PPB.
"After emigrating from the Republic of Georgia to the United States, Teah Evans honed the skills she learned back home in her family's kitchen by working as a personal chef for several years. In 2011, she earned her Grand Chef Diploma in Culinary Arts from The French Culinary Institute in New York City. Teah quickly made a name for herself when she beat out three other chefs to win The Food Network's mystery ingredient cooking competition, Chopped. Teah is excited to bring her unbeatable drive and flair for the unexpected to The Poached Pear's kitchen, delivering fresh, mouth-watering desserts."
In addition to the excellent dining experience there is genuine warmth once you walk through those front doors. Scott will spend time with you as he table-hops, making sure everyone is having a good meal and a good time. He cares about his patrons, whether they are regulars, locals or tourists. He treats his guests like family. Grandma would approve.