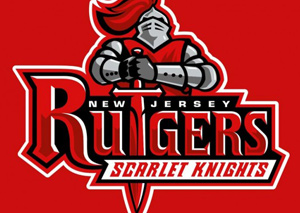 I love sports. As a spectator, a participant, a coach or a parent on the sideline, there is nothing I don't eNJoy about the competition, the spectacle, the physicality and the adrenaline of a sporting event, whether it involves a round ball, a small ball, a tennis ball, or even a deflated football. Now add to that foundation the aura of playing for a team from your school, rooting for not just the players on the field but the entire student body. That's passion! In my opinion that is one ingredient solely missing in professional sports, where often, the players are looking out for themselves – their stats and bonuses, their free agent contracts and perks. It detaches the game from the true objective of sports – to share a collective experience on the field of battle with your brothers and sisters. For a cause, a common goal. To elevate the spirits of the entire stadium, the entire student body. That is what separates college sports from the pros. And New Jersey is ready to accommodate your every interest.
Here are some of the university and college-level teams and sports you can sink your teeth into in the coming months. Get out there and cheer for the school of your choice!
Rutgers University
www.scarletknights.com
Rutgers football needs no introduction. Since joining the Big 10 they have been featured on TV, packing the stadium in Piscataway and signing more and more future NFL superstars. Their soccer and cross-country programs attract some of the best men and female athletes from across the country.
Rider University
www.rider.edu
The Broncs are riding high with this year's crop of talented student-athletes in both men's and women's soccer, volleyball and field hockey, in addition to their nationally-ranked cross-country and track teams.
Princeton University
www.goprincetontigers.com
New Jersey's contribution to the Ivy League is set to dominate another season of intercollegiate athletics with their always surprising football team and the many men and women who will be taking it to Harvard and Yale in soccer, field hockey and water polo. Yes, we're talking Ivy League here kids.
Monmouth University
www.monmouthhawks.com
The gem of the Jersey Shore features every sport you could ask for with every competitive roster of players who are both talented on the field and in the classroom.
Football, men and women's soccer and cross-country, field hockey and lacrosse…
There is nothing that you can't see, cheer for and celebrate.
Obviously we have barely scratched the surface of the quantity of superior sports teams from colleges across the state. Please visit our sports section for a full rundown. Have a great season kids!