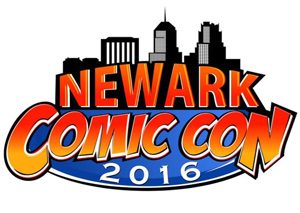 Who grew up reading comic books? C'mon, show of hands. I know you're out there because the comic and graphic comic book industry has blossomed into a multi-billion dollar phenomenon. You recall the early ones because they're classics – Superman, Batman, Adventure, the Justice League, Archie, Wonder Woman, the Fantastic Four, Captain America and so many more. Yes people, they were comic books before they were summer tent-pole mega-movies. And what about the old TV series – Star trek, Voyage to the Bottom of the Sea, and Lost in Space…?
The characters and stories in these pages and celluloid frames have achieved, in many cases, cult status, which created such a demand that conventions started to pop up all across the country, the grandest and most magnificent of them all, Comic Con in San Diego. People from all over the world (and maybe one or two others we don't know about) flock to this event, which is harder to get tickets to than Hamilton on Broadway. So guess what people… New Jersey (never to be outdone) has a Comic Con of its own, happening right here in Newark on August 10th at Waterfront Place, directly behind Bear Stadium.
"NEWARK COMIC CON IS THE LEADING POP CULTURE EVENT OF NEW JERSEY'S LARGEST CITY. COMICS, GRAPHIC NOVELS, ANIME, VIDEO GAMES, TOYS, MANGA AND MOVIES. THE MOST THRILLING ARTISTS AND FIGURES IN THE CULTURE."
While many of these names may be unknown to you, for the aficionados of the genre, they are the crème delight…
SHADOW BOXING 7
MICHAL BRODKA
VANESSA SEIXAS
ROLLING TOMORROW
ART BY DANIMATION
SOAP AND INK
TIMOTHY AICHELE
CHRISTIAN AMAURY MARTINEZ
SANDY SANCHEZ
STEPHANIE SOUSA
CAT CROSSING
ASHLEY WATKINS
ART BY BANG
NEW YORK POLICE DEAD DIVISION
CHRISTIAN ESPIRITUSANTO
DANIELLE SANDERS
There will be live musical performances and of course, a Cosplay Contest. For the uninitiated, that's taking "dress-up" to a new degree. It's all going down in Newark. Not San Diego, not Cleveland, and certainly not Branson, Missouri. Get out your spandex cape and your lightsabre. It's time to play!
August 10
Waterfront Place, Newark
www.newarkcomiccon.org