The topic falls into my lap whenever I have a conversation with a friend who has moved out of New Jersey – he or she complains about what they miss and crave. It's often food-related and rarely weather-related except for some references to the changing leaf colors. My latest conversation with a close friend who moved to South Carolina started out with him protesting over the lack of live music venues in his newly adopted state. He settled for a washed up semi-known 80s band and then had a hunger pang for a New Jersey diner!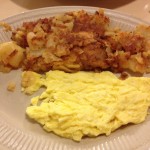 "You don't understand. There is NOWHERE to get food around here after 9 p.m." I responded as any New Jerseyan would: "You don't have diners?" He made a noise that was a laugh/cry hybrid. I don't particularly love diners and haven't had the 'need' for one since the days of having to fulfill late-night munchie attacks, hanging out until 2 a.m. But we NJ residents take for granted the convenience they provide: breakfast, lunch or dinner any time of day; a booth to sit in with friends, chatting over a cup of coffee and sharing some heart unhealthy fries; a protein and carbohydrate boost of eggs ANY style with choice of bread and potato after a late night workout at the gym. It's sit-down fast food made somewhat fresh, depending on the diner of course.
When we picture a "diner", there is no corporate name on the sign; there's usually a counter with swivel stools for the single patron; there's always coffee; there are booths and some tables (everyone wants the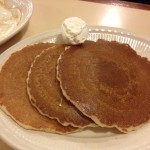 privacy of a booth), and if you're lucky to find an older diner, there are personal jukeboxes. Most diners in New Jersey, I would say, are old or renovated because once a diner, always a diner! Why wouldn't this formula work. The key is – low prices for a passable meal.
There are different levels of diners. For instance, some claim a specialty Matthews Diner & Pancake House in Bergenfield. Breakfasts are worthwhile. Lunch and dinner food items are acceptable, just not on the higher end of diner cooking, although the web site says the food is made from scratch.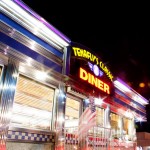 Tenafly Classic Diner has the traditional shiny-chrome façade with checkered tile trim and the bright neon sign that defines "classic diner". The interior has a bit of an updated look but still offers a counter and booths – a diner must! With updated appearances come updated prices. The food leans more toward a moderately priced restaurant. The dishes range from fajitas to steaks/chops/ribs to fancy pizzas to gourmet fries, which means they can charge $6.99 for "Disco Fries" with gravy and cheese. You even get a small chocolate biscotti to accompany a cappuccino.
I'm guessing that the quality and pricing in your local diner reflects the economic status of that town's residents. I don't think you'll find a diner in Alpine, but you can always come down to Fort Lee and visit The Plaza Diner still wedged in between surrounding noodle houses saturating the town's retail space.
If you want to grab a piece of Americana, other talked-about diners include both the Chit Chat and Arena in Hackensack, Suburban Diner in Paramus, Tick Tock Diner in Clifton, Mark Twain in Union, and the Summit Diner in Summit (they all have the word "diner" in their name, another defining characteristic).
Evelyn Weiss Francisco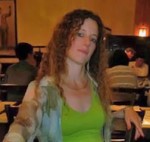 is a Foodie and blogger from the Garden State. Her Blog, "Dishing on Dining", has been running continuously since January of 2012. By day, Evelyn is a busy account executive with a Public Relations firm, by night, a writer with a passion for all things food related.