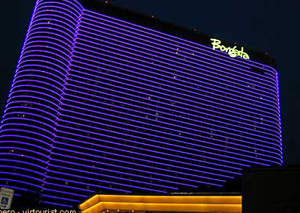 You may call me biased because I know these three gentlemen personally and have shared the stage with them on many occasions, but I like to think of myself as blessed, or at least informed and aware of what they are capable of. If nothing else dear readers, trust me on this – the best night of comedy in America will be at the Music Box Theatre at the Borgata in Atlantic City at the end of this month. True dat.
So without further ado, and in no particular order, let us begin the introductions…
(that is if you don't already know how lucky you are to have seen them already).
Vic DiBitetto
"Bread and Milk." Yes, that guy. Over 20 million views on You Tube have made him a national phenomenon. "Ticked Off Vic," his hysterical and spot-on rants on WPLJ-FM have reached another 3 million fans. "America's Funniest People" saw him win the $100,000 grand prize. But as they say in show-biz land, "Wait, there's more!"
Next month, we will all know that this is his year when "Paul Blart: Mall Cop 2" comes out in theatres all across the country. Although he has acted in many previous stage, film and television projects (Funny for Money – Comedy Central, Italian Bred – LA & Broadway, an unnamed pilot with Woody Allen and Danny Aiello), his anticipated performance in this sequel to the high-grossing Kevin James saga has his fans chomping at the bit, or at least the cannoli. But when all is said and done it is his live comedy appearances that have garnered him critical acclaim and a huge fan base. He is one of those acts that we like to call "working in the trenches." No matter where or when he hits the stage, he gives it 110% every time, all the time. He has that old blue-collar Italian work ethic that we wish some of our Congressmen shared (If only!). No one follows him. Seriously folks, I am also a headliner at the Borgata but I gladly and humbly opened for him in one of our many go 'rounds. Here's what the critics have to say:
"An incredibly powerful performer, comedian Vic DiBitetto churns energy, honesty and humanity into nonstop laughter. His pace is frenetic. His material vivid and true. He's been called a cross between Rodney Dangerfield and Ralph Kramden. The bottom line is, DiBitetto leaves his audiences breathless with laughter."
Richie Minervini
The first thing you need to know about Richie is that he is a legend. Like a mythical beast who feeds on rigatoni and meatballs, and travels the earth in search of mirth and merriment, he has also given birth to several of today's most famous and funniest stage and screen stars. As owner of the infamous East Side Comedy Club in Long Island, he has launched the careers of such acts as Rosie O'Donnell, Jay Leno, Eddie Murphy, Kevin James and Ray Romano. Having been dubbed "The Chameleon of Comedy" by his comedy peers, Richie Minervini adapts easily to any audience or venue. I vividly recall at many of our joint performances, how the audience would be under his personable and simultaneously dangerous spell (you never knew what he would say next), and laughing their collective butts off while the comedians offstage waiting to go on would be alternatingly cracking up and trembling with fear having to follow his fast-paced repertoire. Richie's television and movie credits include The King of Queens, Paul Blart: Mall Cop, Under New Management, Grown Ups, Here Comes the Boom and Grown Ups 2. Richie is also the voice of Ostrich in Zookeeper.
Rob Magnotti
One of the coolest things I've ever done was to co-star in a Musical Comedy at the Kennedy Center. It was entitled "Funny Business" and it starred comedian/actor/impressionist Rob Magnotti. One of New Jersey's hottest acts and fastest-rising stars, Rob has conquered stage, television and film challenges with the confidence and energy of a professional. His appearance on "Late Night with David Letterman" received outstanding reviews, three million views on You Tube and brought him so much national attention that he hardly has time to hang out and chill in his beloved Garden State where he started out in productions at Montclair State University. Known for his "rock the house performances", Rob's love of acting, improv, and dance add special dimension to his show. He completely transforms his voice, face, and body into Al Pacino, Nicholas Cage, Charlie Sheen, President Obama, Johnny Depp, John Travolta, Armand Assante, Andy Garcia, Jerry Seinfeld, Adam Sandler, Ray Romano, Brad Garrett, Vince Vaughn, Owen Wilson and many more.
He has appeared in concert with Michael Buble at Town Hall in New York City and with Cyndi Lauper, Dennis Miller, Susie Essman, and Olivia Newton–John.
Rob will also be featured with Kevin James in Paul Blart: Mall Cop 2.
(Yes, I am the only comedian on the east coast who is NOT in that film!)
Music Box Theatre
The Borgata
March 29-31
www.theborgata.com