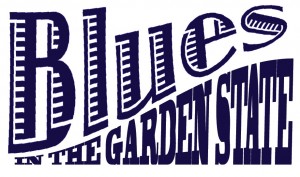 Just the very mention of the Blues conjures up images of smokey bars in Chicago. The Beale Street music houses in Memphis. The bayou bars of the Big Easy, New Orleans. And the fan-packed bars, clubs and restaurants of – New Jersey?
Surprised? Frankly, you're not alone. That's because most people are n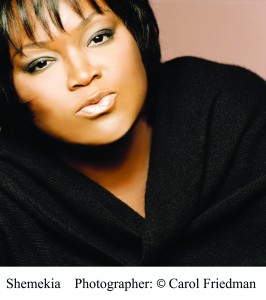 ot aware that New Jersey is home to one of the most vibrant Blues scenes on the east coast – including blues organizations, neighborhood bars, clubs, restaurants and theatres. Plus along with our rich history of Blues Legends who called New Jersey home, Johnny "Clyde" Copeland, John Hammond, Hubert Sumlin, Betty Lavette, there is an exciting new breed of performers who not only keep the heritage of the blues alive, but also help to keep it evolving. Performers like vocalist/writer Gina Sicilia, and Guitarist/Producer Dave Gross – both of whom have been nominated as Best New Blues Artist by the Blues Music Awards. Also, Harpist /DJ Dennis Gruenling, Guitarist/Bassist/vocalist Arthur Neilson, vocalist/musician Rob Paparozzi, Harpist Big Mike Davita, Vocalist/writer Christine Santelli and nationally known artists like Shemekia Copeland, Robert Randolph and Joe Bonamassa, to name just a few.
At the forefront of keeping the Blues alive in NJ we have some very active organizations. The United Jersey Blues Network (UJBN.com) has been working with musicians, venues and fans throughout northern New Jersey. Based in Montville and guided by Rob Signorile and Son Lewis, the UJBN has worked to put live Blues into area venues. They have put bands together with local venues looking to feature live music. And have kept fans informed about Blues events throughout the area. They have also been involved in producing Blues concerts and festivals in many towns – including Pub Crawls, indoor and outdoor Blues Festivals and concerts at major theatres. Also, to promote local Blues talent, the UJBN has also produced a number of Blues Compilation CDs to promote the wealth of talent in the state.

Also providing major support for the Blues scene in NJ, is The Jersey Shore Jazz & Blues Foundation (jsjbf.org) which is having a tremendous impact on the Blues music scene in southern New Jersey. And we need to give a shout out to our across the border friends, The New York Blues & Jazz Society with New Jerseyite, Richard Ludmerer.
We also need to acknowledge the tremendous boost the Blues has received from New Jersey's radio stations.  Tremendous impact on the popularity of Blues in New Jersey comes from WFDU FM. This station, broadcasting from Fairleigh Dickinson University has raised awareness for the Blues with daily programming developed by the station's manager, Carl Kraus. Every day of the week you can catch great Blues shows hosted by DJs like Dennis Gruenling, a top Blues harp player himself, Bob Putignano, one of the most knowledgeable Blues DJs on the radio today, and Keith Mulhare, a drummer and bass player on the local scene.
The Blues is also well represented by WBGO with Felix Hernandez and Bob Porter, WRSU, 88.7 (Rutgers University) with host Richard Skelly, and WNTI, 91.9 with Trevor Power.
Ok, so you love the Blues. And now you want to go out and listen live. Where do you go to see the tremendous wealth of talent performing today? Here are just some of the NJ highlights you shouldn't miss.
Ruthies BBQ & Pizza in Montclair. Live blues on Friday & Saturday nites. Inside or out on the patio. Also, great food.
The Robin's Nest in Linden. Hosts a Blues Jam on Wednesday nites and great live music on the weekends.
Hat City Kitchen in Orange. There's a Sunday afternoon Blues Jam, live Blues on Friday and Saturday nites and a great menu.
Mexicali Live hosts a Tuesday nite Blues Jam and presents both local and national talent on weekends. Also a great menu.
The Great Notch in Totowa often features great Blues in a roadhouse setting.
The Franklin Tavern in West Orange hosts a great Blues Jam on Wednesday nites.
Chico's House of Jazz in Asbury Park hosts a Wednesday Jam and live Blues on Weekends.
Brewsters in Bradley Beach offers live Blues.
Giammano's Restaurant in Bradley Beach has live Blues on Friday & Saturday Nites.
The Pressroom (formerly Asbury Blues) hosts a Sunday Blues Jam and live Blues on weekends.
To sum it up. If you're a fan of the Blues. And you live in New Jersey. You're in the center of one of the most vibrant music scenes on the East coast. Check websites regularly and go out and support New Jersey's great Blues music heritage.