Well, fellow gardeners and hobbyists, summer is around the corner, and it has come time to add some color and foliage interest to your garden. I would like to share some of my recommendations for successful and interesting plants for your garden spaces.
First, I like to approach the space with some interesting Perennial foliage as the backdrop, and then use different washes of color for accents and interest. Some good foliage and background performers are:
1. Ferns: There are many varieties of ferns, ranging in size, shape and color. They do not necessarily need good soil, fertilizer, or light. I think that they are great plants, not only for all of the listed reasons, but they are among the lowest of maintenance for Perennial plants. Some of my favorites are: Tassle Fern, Ostrich Fern, Ghost Fern, Painted Fern, and Cinnamon Fern. Remember the elements of design, in using groups of odd numbers- 1,3,5,7, etc.
2. Ornamental Grasses: Grasses are also great performers, coming in a good number of leaf textures, color, sizes, and florescence. You can design an ornamental grass garden or backdrop just by the timing and color of the flowering characteristics! I invite you to research ornamental grasses, and experiment with them whenever you can. Some interesting varieties are Japanese Blood Grass, Blue Fescue, Cosmopolitan Grass, and Zebra Grass. Most grasses prefer good sunlight, moderate moisture, and well-draining soil. Smaller grasses are very effective in groups, and larger species are good as stand-alone specimens.
3. Sedges: Sedges, are similar to grasses, but are somewhat different. They are another very unique type of plant that, unlike grass, can tolerate and thrive in both shade and sun. The varieties are really different, and they are fun to collect. Again, the soil does not necessarily have to be rich in nutrients for growing success. These plants are very worthwhile to investigate for an interesting addition to your plan.
4. As a result of disease problems associated with Impatiens last season, I would recommend using standard Impatiens only in limited quantities; for larger groupings, try the New Guinea variety. The flowers are larger, and the plant can tolerate more sun. You may have to water them more, but they are worth the effort.
5. Begonias seem to be still a tried and true performer for garden beds, and planters. I prefer the dark leaf variety which comes in several colors. The dark leaf type can handle more sunlight, and the flowers show up nicely against the foliage. For the shade, you may want to try some "Rex", and Tuberous Begonias. The foliage, and flowers are truly outstanding!
Written By: Everett J Fink
Edited By: Elysse R Fink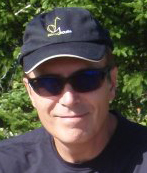 Everett Fink is a Certified Rutgers Master Gardener, Certified Pesticide applicator, and N.J. State licensed Home Improvement Contractor. Everett was designated Top Tier Designer at Sponzilli Landscape, and currently Owns Property Details LLC, in New Jersey. Property Details has a Container Gardening Division designing and maintaining Pools, Patios, and Porches with beautiful flowers, and foliage.