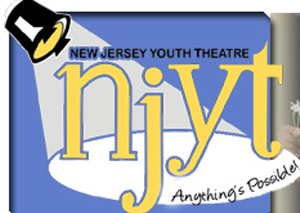 I watch Glee. Yes, I am a Gleek. I know it's a Hollywood version of what high school performing arts groups are supposed to be like but I don't care. The kids are unique and complicated and troubled and passionate and confused and naive and talented. Oh yes, that they are. I am happy to say that viewing the cast's recent appearance at the Izod Center left no doubt that their skills and energy are not manufactured in some studio. These kids flat out "bring it." Witnessing the exuberance of youth onstage in a live performance with no safety nets is a truly uplifting experience. Now I know some of you are thinking, "Yeah, I've been to shows where I kept looking at my watch to see how long this interminable evening would last," but I would like to present to you a gift that keeps on giving in the form of the New Jersey Youth Theatre and their production of one of my favorite all time musicals, "Kiss Me Kate." Opening July15 and running through July 24, this production will feature song, dance, drama and comedy (check out the two thugs hanging around the theatre and their version of "Brush Up Your Shakespeare") and will have you forgetting that these are young actors on the stage, ranging in age from 8 – 23. They are gifted, they are devoted and they are hard-working. This is not some fly-by clap-trap low-rent production by any means. The performance takes place at the New Jersey Performing Arts Center's Victoria Theatre in Newark and in every way, shape and form, it is a professional staging.
Artistic director Cynthia Meryl would have it no other way. A veteran of Broadway, off-Broadway and regional theatre productions, Ms. Meryl began the NJYT as a small theatre and dance studio, determined to give actors a free summer training experience with an emphasis on the "right way" of doing things. The participants know that this no-nonsense approach involves long rehearsal days, sacrifice and commitment to the play as if it were a fully-produced outing on the Great White Way. In her view, the real world is harsh and demanding and the young actors under her tutelage should know at an early age what to expect when they move on to greater glory. As an audience member, you can expect a brilliant, honest performance with all the bells and whistles of Broadway.
As federal and state funding has declined over the years, your donations are most welcome. In this manner, young people from all over the state will have the opportunity to learn, grow and shine in a well-defined artistic environment, and you, as patrons of the arts will have helped to keep these young people off the streets, out of the mall and yes, out of their parents' hair, while at the same time eNJoying the fruits of your dollars and their labor in performance after performance of incredible quality. It's a win-win New Jersey. Curtain up!