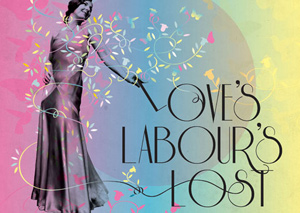 New Jerseyans. We all have our own ideas about what constitutes a perfect summer night. We like variety here. For some, it's a backyard barbeque with family and friends, others might go in for the crack of a bat at a minor league ballpark. Some will play a game of chance in Atlantic City. Many will opt for The Shore with its endless supply of Boardwalk games, rides and restaurants, while others will shop at any of the amazing outlets and boutiques dotted across the state. And the hearty ones might trek up to Sunfish Pond at the Delaware Water Gap, soaking in the stars while a summer breeze rustles the leaves on the trees. It all sounds too fabulous, too unreal. But it isn't. It's what we get to choose from every night, an entertainment menu that I'd put up against any state in the union. We've got mountains, beaches, malls, casinos and something else, very special…we have Shakespeare in the Park. Shakespeare in the Park.
Let it roll off your tongue a few times. It keeps sounding better. You don't have to be a literary snob to eNJoy it either. We are fortunate in New Jersey to have one of the premiere Shakespearian acting companies and theatres in all of the USA. Actually, the Shakespeare Theatre of New Jersey is world-renowned, with an acting company that is the American equivalent of England's Royal Shakespeare Company.
This month the queen hath decreed, "a comedy next time. Something to do with love." And so, in production through July 26th, on the outdoor stage, we give you, "Love's Labour's Lost."
What you should know beforehand:
"Directed by Brian B. Crowe. The Shakespeare Theatre's Outdoor Stage will bring one of Shakespeare's most delightful comedies to life under the stars. When four idealistic young courtiers forswear the company of women in favor of study and a stoic life, it is not long before four young French beauties put their oath to the test. Pack a picnic, pack up the family, and head to the Outdoor Stage to enjoy young love, witty language, and outlandish follies with this summery crowd-pleaser by the Bard!"
I can relate to that. Nothing highbrow there. Bunch of guys just wanna hang out, maybe watch the NBA draft, drink a beer or two (study optional). You know, like the He Man Woman Haters Club from the "Little Rascals." But then, hello, here come the girls all dressed up for Saturday night, and plans go right out the window. I like it.
And you will too. Just another in a series of perfect New Jersey summer nights.
Seating at our Outdoor Stage, is on grass and stone steps. For additional comfort, you may bring your own blanket, seat cushion or low beach chair, or rent a seat cushion for a nominal fee. Picnics are encouraged!