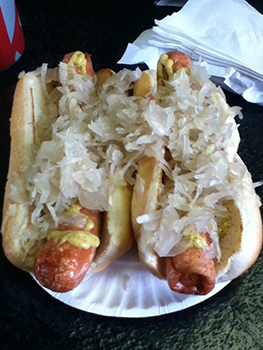 What do we look forward to in New Jersey as soon as summer strikes? Firing up the grill! But when it's just two of you at home, sometimes you want a quick summer lunch on your way for a day trip or on a lazy Sunday. You don't want to go to the supermarket and buy an eight-pack of hot dogs, an eight-pack of rolls, mustard, relish, etc. just for one or two.
Where does everyone stop for that quick hot dog? In Bergen County, there are a few winners to satisfy that indulgence. If you're one to never treat yourself to this tireless classic, generally associated with children, and you don't want nitrates ever to pass through your system, then stop reading here. If you're one of the Americans who contribute to eating 20 billion hot dogs a year, then stay right here. I, for one, can probably only account for three of those 20 billion a year.
The frankfurter was developed in the late 1400s in the German city of Frankfurt. In New Jersey, though, we call them Hot Dogs! Unlike the hot dog carts on the corners of New York City streets, commonly referred to as dirty-water dogs, New Jersey hot dog establishments like to prepare them deep fried. While it sounds like it's making a not-so-healthy product even unhealthier, the flavors are sealed in better. The skin becomes slightly crispy, creating a snap when you bite into it. Rutt's Hut, a popular place in Clifton, calls their dogs "rippers" because of this sound.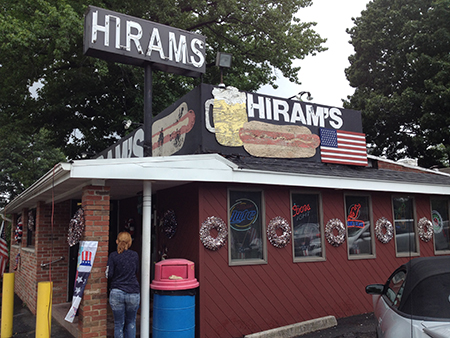 My go-to place for a down-and-dirty good fried hot dog is Hiram's in Fort Lee. It's a seedy-looking roadside joint on Palisades Ave., but how seedy can it be in that location, and don't you want a place that appears unchanged from your 70s youth? Ironically, there used to be a Callahan's right next door. Hiram's outlasted it, serving a beef/pork blend on a toasted bun with your own fixings of red or green relish, mustard, sauerkraut and ketchup. You can sit at either of the two counters, at one of the indoor tables, or on a nice day outside in a grassy fenced-in area with picnic tables. Much like at a baseball game, you can grab a beer here to go along with your dog. Hiram's was recently featured on Anthony Bourdain's NJ episode of "Parts Unknown".
As for Callahan's, it was sold in 2006. The owner's son opened a Callahan's food truck in 2014 and then opened a storefront in the spring in Norwood. Callahan's hot dogs are the longer, thinner variety but also deep fried. If you're not this far north in Jersey, try these other notables.
CLIFTON: In addition to Rutt's Hut, there's Hot Grill.
DUMONT: Jolly Nick's
ELMWOOD PARK: Riverview East
FAIR LAWN: Johnny & Hanges
JERSEY CITY: Boulevard Drinks
LODI: Hank's Franks
LONG BRANCH: Max's Famous and The WindMill
WEST ORANGE: Jimmy Buff's
Evelyn Weiss Francisco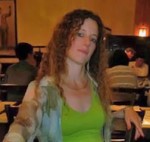 is a Foodie and blogger from the Garden State. Her Blog, "Dishing on Dining", has been running continuously since January of 2012. By day, Evelyn is a busy account executive with a Public Relations firm, by night, a writer with a passion for all things food related.