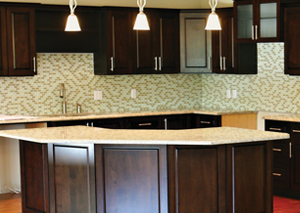 I will not try to disguise the fact that in my house, my wife is the handyman. She not only watches all those HGTV shows – Rehab Addict, Flip or Flop, Yard Crashers – she practices what she preaches. The daughter of a plumber, she can snake a drain as easily as she bakes a pie. She laughs at me because my "tools are so clean!" As in hardly ever used. She designs, decorates, renovates and motivates and she does it all with a tradesman's eye for detail as well as cost management. So it should come as no surprise then that she has volunteered my participation in the 25th Annual Jersey Shore Home Show taking place this month at Brookdale Community College.
As for the official purpose of the show…
"From basic home improvements and maintenance projects, to major renovations and new construction, the Jersey Shore Home Show can help you find the right home professional to get the job done right as well as save you time & money." 
With so many contractors and professionals under one roof at the same time, you can be assured that every facet of home improvement will be covered. Who knows, maybe Tim Allen will show up and sign autographs. I figure he's about two years away from that gig.
Some of the manufacturers and sellers that will be featured from January 9 – 11 will be sharing their expertise in the following areas:
Kitchen cabinetry and appliances
Window treatments
Security Systems
Air Conditioning and Heating Systems
Indoor and Outdoor Furniture
Pools and Spas
Vendors known and unknown:
American Quality Remodeling Voorhees
Belmar Window Shop Belmar
Certa Pro Painter Red Bank
Deck Savers Matawan, NJ
Ecoview Windows & Doors Eatontown, NJ
FIRESIDE PROS – Awning Design Freehold, NJ
Floor Coverings International Freehold, NJ
Robert James Landscape, Inc Brick, NJ
So much to do and see. And do some more. Just remember to bring the wife. She's the one who'll decide what gets done after all…