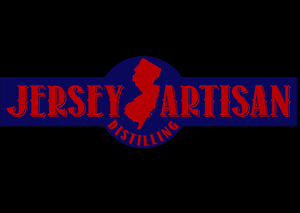 As your intrepid editor I take great pride in covering the state of New Jersey. North, South, East and West. Events, restaurants, activities, history, culture, art, happenings indoor and out – there are not enough hours available to see and do it all. But I try. There is nothing out there that can't be found right here at home.
In my other life as a travelling comedian I get to see the other 49 states and a good part of the world. During the course of those adventures, I have been to the breweries of Boston, the wineries of Napa Valley, the rum factories of the Caribbean and the bourbon and gin mills of Kentucky. Imagine my delight when those two worlds collide and I find what I'm looking for right here in New Jersey.
There are currently two local distilleries that have raised eyebrows due to the quality of their products and the quiet efficiency of their operation. Let's take a look at each of them…
Jersey Artisan Distilling
In the autumn of 2010, Brant Braue was asked by his brother, "If you could wake up tomorrow and do anything, what would it be?" After a few days of thought, the answer came to him: I would open and run a distillery.  A few months later, at the local craft brewery, Brant happened into conversation with Krista Haley, a local attorney who was in the market for a new challenge in her life.  Over the next few months, they discussed the idea at length and over cocktails by the pool, realized that this dream could be a reality.  And so Jersey Artisan Distilling was born.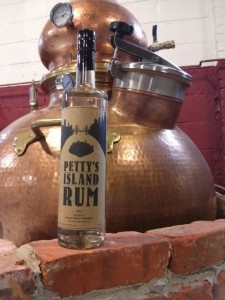 After many months of hard work, Jersey Artisan Distilling is now the first distillery to open in New Jersey since Prohibition ended.  Their mission is to focus on making their spirits in the classic style, using modernized versions of the techniques that have made spirits great since colonial times.  Their primary focus is making rum, bringing back the flavors and tastes that made rum the most popular spirit in colonial times and beyond. Their Busted Barrel Silver Rum is now stores, bars and restaurants all over New Jersey. Made from the finest Louisiana molasses, distilled from their custom copper stills and carbon filter, it offers a smooth delicious taste unlike any silver rum I have ever tried. Their Busted Barrel Dark Rum has matured in American white oak barrels and offers hints of vanilla and caramel, while carrying enough oakiness to evoke the finest American whiskeys!  It stands out among craft sipping rums.
Cooper River Distillers
Founder and chief distiller James Yoakum grew up in Kentucky, a state known for its bourbon. After attending university in Philadelphia, he decided to follow his dreams of opening his own distillery in his adopted city of Camden. We asked him, "Why Camden?" His response: "Almost everyone wants to know why I chose to open a craft distillery in Camden, New Jersey! It really was a carefully considered decision that plays a major part in every aspect of Cooper River Distillers' business, so I feel that our customers deserve to know why we're here instead of somewhere else. Camden has Character! You can't deny that compared to some small cities that feel like cookie-cutter recreations of each other, Camden has a unique feel and character all its own. Camden is Connected! Being in Camden allows for easy access to the entire Delaware Valley region. It's the perfect central location not only for making craft spirits but for easily getting them out to the entire region!
Their primary product is Petty's Island Rum, named after Petty's Island, a 300 acre sliver of land wedged between Philadelphia and Camden in the Delaware River. The island may be small in size, but it has a history as exotic and full of intrigue as any Caribbean paradise – pirates, shipwrecks, fortunes lost and found, Petty's Island has seen them all! Petty's Island Rum is distilled by hand from choice molasses in a traditional copper pot still for a bold, rich flavor as unique as Petty's Island itself.
For locations to find stores that sell these products and for tours and tastings, contact them directly.
www.jerseyartisandistilling.com                                   www.cooperriverdistillers.com