Maybe summer time is not a time where bells and whistles go off for eating chocolate. Why? It's hot out; it melts in your hands. I think many will argue, though, that any time of year is good to crave chocolate. We have an abundance of ice cream stores (see my column from last year on notable NJ locations) where we can get a substitute by ordering chocolate ice cream. There are plenty of malls with stores in which to buy chocolate, such as the Lindt store at Bergen Town Center in Paramus. Those who really appreciate good chocolate, though, want a morsel that was made the same week; they want the homemade look, feel, taste and customization.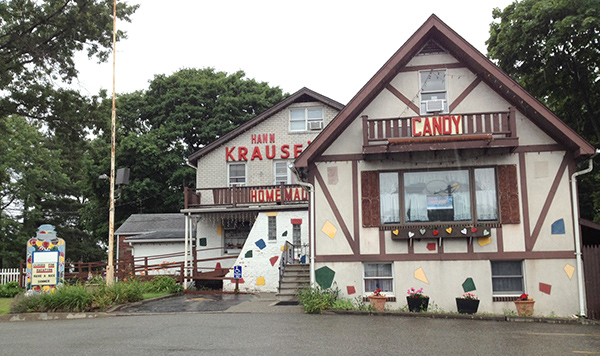 A co-worker brought a bag of truffles in to share. I looked at it, and since I'm not a chocolate freak but love to indulge in a piece now and then, I turned it down. It instantly provided a yearning for something better. I knew just where to go – Mrs. Hanna Krause Candy on Route 17 South (they also have a location in Toms River). It's the building set apart from the Garden State Plaza, on the exit ramp, that looks like a fairy tale house – where all your chocolate dreams can come true. Unfortunately, my vignette of a dream was put on hold. The store closes during the hottest part of summer..until August 13. So next week, your addiction can be satisfied again.
With places like this, you can create your own custom bag or box of chocolates with individual piece selections: nuts, creams, truffles, caramels, etc. The chocolate is so good that my ex-pat Maywood friend, who moved to South Carolina, gets shipments to his house. I keep telling him he should've stayed in New Jersey. It would be easier on his vice. The difference is in the crafting of the chocolate – done the old-fashioned way. According to the web site, "The candy centers are made with the finest ingredients and are cooked in copper kettles over opened flamed stoves all while being hand mixed. Then the centers are all hand dipped in the highest grade of either milk, dark, or white chocolate."
If you want to try the work of some other chocolatiers, visit 2 Chicks with Chocolate in Metuchen, South River, Somerville and Middletown or Krause's (coincidentally the same German last name) in Paterson on Route 20 or Fairview. If you want to pretend to add a dose of vitamin to your chocolate, Krause's is known for its chocolate-covered strawberries. Both locations are run by the third generation of the family who opened them in 1929.
Evelyn Weiss Francisco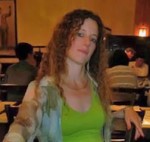 is a Foodie and blogger from the Garden State. Her Blog, "Dishing on Dining", has been running continuously since January of 2012. By day, Evelyn is a busy account executive with a Public Relations firm, by night, a writer with a passion for all things food related.