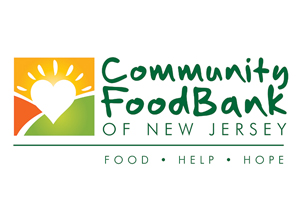 The holidays can bring as much sadness as they can joy for some less fortunate New Jerseyans. No one should go hungry, ever. It hits even harder as Christmas approaches. There is one organization that works tirelessly night and day all year 'round, but especially during the holiday season. Here is a little something you should know about the Community Food Bank of New Jersey, as quoted in their mission statement:
Our mission is to fight hunger and poverty in New Jersey by assisting those in need and seeking long-term solutions.  We will engage, educate, and empower all sectors of society in the battle.
We fill the emptiness caused by hunger with FOOD, HELP, and HOPE.
For our neighbors, especially families and for the volunteers and donors who support them, the Community FoodBank of New Jersey (CFBNJ) is the powerful change agent that fills the emptiness caused by hunger with the  basic human essentials that people need to survive.
Some of the programs they provide:
Community Kitchen
Under the umbrella of our Community Kitchen good food from supermarkets and wholesalers that might have gone to waste is put to good use.
The food is donated or purchased at a low cost, particularly fresh produce and meat. It is then used to create  products that are frozen, stored, and offered to our partner agencies, including soups, stews, vegetables, and healthy prepared meals.
Kids Café
The Community FoodBank of New Jersey (CFBNJ) currently has 27 Kids Cafes in various cities in New Jersey.  The Kids Cafe program is intended to help children escape the cycle of poverty by giving agencies and/or social service charities nutritious meals to serve in exchange for an agreement from the agencies to act as safe-havens for the children.
Backpack Program
Our BackPack Program provides backpacks full of supplemental, nutritious food to children who are food insecure over the weekend. When a child is food insecure, he or she is at great risk of going hungry. To combat this problem, food packages are picked up weekly by participating schools where staff members distribute them in backpacks, which are also donated by our program. The children may keep these backpacks for personal use.
We are currently serving 1,800 children participating from 30 schools located in 11 cities: Elizabeth, Newark, New Brunswick, Perth Amboy, Irvington, East Orange, Orange, Jersey City, Harrison, Roselle and Paterson.
For ways you can help or volunteer, please contact them at:
www.cfbnj.org