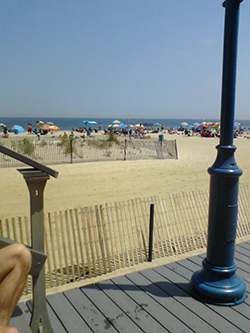 There must have been one time that an adult reprimanded you for eating while walking or running around. We all know now that it was done in our best interest, so as not to choke on food and to simply develop proper eating habits by sitting at a table and acting civilized. But let's admit, it's not easy to remain seated with the grill fired up and a hamburger, watermelon or ear of corn in hand.
Now that spring is in full swing in New Jersey, there are a number of opportunities to combine food and the outdoors. Here are a few that I try not to miss, mostly because the food goes beyond zeppoles and hot dog carts.
While the Hoboken Arts & Music festival does not denote food, it is a major component. The combination of music and food awakens your auditory, olfactory and gustatory senses all at once. Now that's a way to feel alive. Hoboken offers this in both the spring and fall, so if you're reading this after May 4, 2014, you have another chance this year to attend. The music performances are some of the best FREE acts you can see in New Jersey, including a headliner of high merit. This year it is Southside Johnny & the Asbury Jukes, but in years past, I've had the pleasure of seeing Joan Jett, Peter Noone, Mickey Dolenz, Roger McGuinn, Flo & Eddie, and John Eddie. Yes, I've been to a few. But before settling into the music, it is a priority to grab some lunch from some of the finer vendors or restaurants with stands. It is probably the only time I ever eat a gyro. Two of the most popular vendors are closest to the end stage: the crab cakes and the brisket and pulled-pork sandwiches. For those who prefer traditional fair food, there are plenty of fried oreos, cheese steaks, and potato chips on a stick to give an elephant arterial discomfort.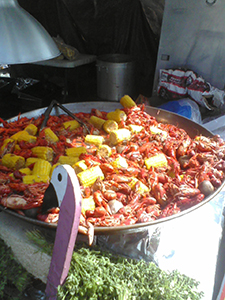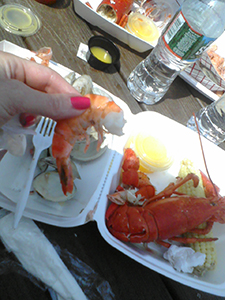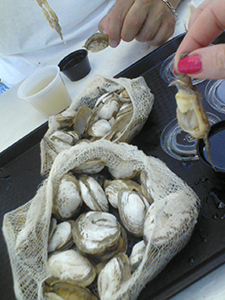 My absolute favorite festival, however, comes along in June. It is the Annual Seafood Festival in Belmar. For all of you crazy crustacean lovers, this is a weekend-long celebration of breaking legs and peeling shells. Many of the tents offer the same types of platters that can include a whole lobster, shrimp, clams and corn on the cob for a set price. Walk around the field and scout them all before you jump at the first claw reaching out to you. The lines tend to be long, and seating is sparse. I prefer to take a few steps across the street and sit cross-legged on the boardwalk, facing the ocean while dipping everything in a little clarified butter and lemon and making a mess on my hands. There's the added benefit of a beer and wine tent for those who want to wind down with a cold one, but looking at the Atlantic Ocean is generally calming enough.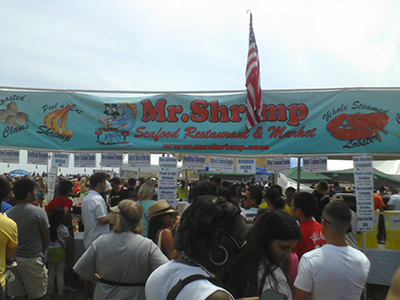 Now begins the season of great New Jersey festivals. If your focus is food, there are plenty of others such as: Shad Fest in Lambertville, Michael Arnone's Crawfish Festival in Augusta, Highlands Clamfest in Highlands, NJ Chili & Salsa Cookoff in Toms River, plus many more. Now is your chance to be that rebellious child – grab some food and eat while walking!