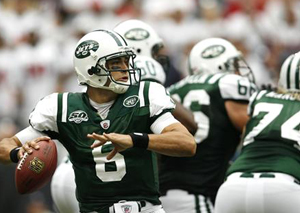 Nothing against Texas or California or even Florida, but New Jersey boasts some of the best football found anywhere in the USA. It's time to tailgate, fill the coolers, roast the weenies and brats, wear your colors and cheer for your team. And don't forget to fan the flames of your rivalries. From the professional ranks to the Pop Warner pee wee leagues, emotions run high in the "Gridiron State" when it comes to supporting your favorite team. We begin with the big boys. As of this writing, all of our local teams are finishing up pre-season games. At this juncture every team is a contender for the Super Bowl and the fans couldn't be happier. OK, maybe they could be happier. The Jets quarterback situation is way way up in the air. There's the injured Mark "Butt Fumble" Sanchez in the front-runner spot, Geno Smith and Matt Simms (yes, son of THAT Simms) in contention. The Giants have more than a few injuries and defections from trades and free agency and the Eagles are being piloted by a new coach and led again by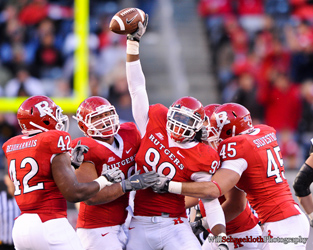 Michael Vick. The college level is alive and kicking, with the Scarlet Knights of Rutgers going all Big Ten on us. More TV, more revenue and more recruiting our home grown stars who long to play for the big prize. The Ivy League is well represented by the Princeton Tigers. They may not win every game but they will probably be your boss someday. Smaller schools like Rowan, Stockton and Rider pack their stadiums on Saturday afternoons with students who have not forgotten what school spirit is all about. But to get to the real love of a team you have to be there for Friday Night Lights. High school football appreciation in New Jersey is at an all-time high, as parents and coaches guide their kids from the first steps onto a field to the biggest state championship games in every division. New Jersey produces some of the best schoolboy talent in the country. These young athletes go on to star in college programs all across the USA. Universities like Notre Dame, Southern Cal, Texas and Ohio State all come calling when recruiting season begins. You can see the scouts with their notebooks open in the stands every week. It makes you proud to see so much interest in our kids.
So get out there. There's a lot of eNJoyment to be had before that final Super Bowl trophy is awarded. Catch them when they're young, cheer them on when they're pros. And don't forget to pack extra nachos and beer.
For team by team listings, visit our Sports Page for more detailed information.