Hello there, friends, and fellow gardeners, it's time for the Big Picture. Some of my customers actually get it, or, rather, parts of it.
It is nice to see that at least people are paying attention to the weather, and what is going on with the climate even if only on a local basis. What is good also is to see that the rainfall is getting some attention. I have noticed that when we do not get enough rain, my clients do not really notice. Customers, in dry times, are often surprised when I tell them the date of the last rainfall. People tend to notice bad beach days due to rain!
What does the big picture mean to me?
It's a longer spring time: Flowering Shrubs, bulbs Trees, Perennial flowers, garden cold crops, and much better lawn color, (happier lawns) in our cool-season turf grass part of the Garden State. Crabgrass has not emerged this late in the season in recent memory, as it seems to be about a month late. Trees leafed-out later than usual, but look pretty healthy right now, with few exceptions.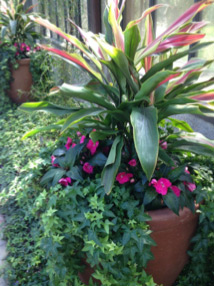 It's a better temperature, for animals, we humans, and all of the above listed plant types; no heat stress to date, (hope I am not jinxing us by saying that). Heat stress is such a large factor in plant health, not to mention all of the water we are saving in usage, and environmentally. Stress-related insect activity is low-to- nonexistent.  These temperatures are much different than in recent years, but at the end of the year I think that we will realize a whole different success ratio in our household gardening results.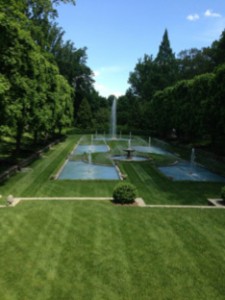 My Irrigation system has not run yet- a new record for me. Okay, so partly why my system is not activated, is due to rainfall amounts. The rainfall has yielded a more sustainable transitional environment going forward, into summer.  Every rainfall here in the East so far has been a relief as to the alternative; the draught-stricken states in the West have my complete empathy. Wildfires are a terrible consequence as to the lack of rainfall, and demand exhaustive resources to do battle with.
In short, I like to see the benefits of this wonderful weather that we have been experiencing since March, and think that we are blessed with a slightly unusual, but very healthy cool-climate experience this spring. As summer approaches this month, I am hopeful that the moderation in both rainfall and temperature prevails; who knows what is around the corner.
I would like to know what you, my friends are thinking, and how this weather has benefitted your gardening experience so far this season. I look forward to your comments.
Thanks for reading.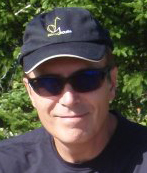 Everett Fink is a Certified Rutgers Master Gardener, Certified Pesticide applicator, and N.J. State licensed Home Improvement Contractor. Everett was designated Top Tier Designer at Sponzilli Landscape, and currently Owns Property Details LLC, in New Jersey. Property Details has a Container Gardening Division designing and maintaining Pools, Patios, and Porches with beautiful flowers, and foliage.