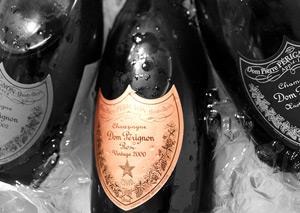 Elite Nation Entertainment LLC, presents its annual Taste of the Best Wine Extravaganza on January 30th 2014, at the Chart House in Weehawken, New Jersey.
Indulge your demanding palate for fine dining, and thirst for exquisite wine and
liquor with celebrity sports and entertainment guests. A truly luxurious event, all red carpet vehicles for the Taste of the Best Wine Extravaganza will be provided by Paul Miller Porsche.
Located in Morris County NJ and serving the greater New York City area, which includes Rockland County New York, Connecticut and all of Northern and Central New Jersey, Paul Miller Porsche is your source for Porsche Cars, Sedans and SUV's. Under the ownership of Paul Miller Auto Group, LLC since 1976 Paul Miller Porsche is one of the largest Porsche dealers in New Jersey and one of the top-ten largest Porsche dealerships in the nation.
The red carpet also includes live interviews with the Bottom Line Sports Show on Sirius Radio, hosts Penny Hardaway & Charles Oakley will be in attendance.
Our VIP guests will have the special opportunity to join a private vintage wine tasting, lasting throughout the evening that will only be available in the VIP lounge.
The VIP experience is courtesy of Dom Pérignon, Elite Nation Entertainment, and
Wine Academy Superstores.
Melbourne R. "Bob" Cranshaw (born December 10, 1932, in Evanston, Illinois) is an American jazz bassist. His career spans the heyday of Blue Note Records to his recent involvement with the Musicians Union. He is perhaps best known for his long association with Sonny Rollins. Cranshaw has been in Rollins's working band on and off for almost five decades, starting with the 1962 album The Bridge. From the ranks of the NFL, the event will welcome ambassadors Hall of Famer Chris Doleman Vikings. Joe Klecko Jets.  Joe Horn Saints. Lee Rouson Giants. Roy Barker 49'ers.
A percentage of proceeds will be donated to the Hope For Children Foundation.
Hope For Children Foundation is a group of young professionals, entrepreneurs and parents in Monmouth County working together to raise funds with the end result of making a significant positive difference in the lives of children. It originated in 2002 with the simple goal of "getting together with family, friends and colleagues to make a difference in our community."
On an annual basis Hope For Children Foundation identifies charitable organizations and individuals that will benefit from monies that come from our fundraising efforts. To date HFCF has donated over a million dollars to local charities and families in need of assistance in Monmouth County.
Hall of Famer Chris Doleman Vikings. Joe Klecko Jets.  Joe Horn Saints. Lee Rouson Giants. Roy Barker 49'ers.