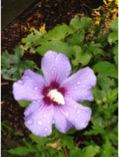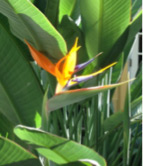 Hello friends, and fellow gardeners,
I hope everyone is having fun outside (and inside) in their gardens.
Keeping in mind the Big Picture, I hope to point out some details and things to keep in mind, as we go into the hotter part of the summer.
I will have mentioned some of these bullet points in previous articles, but we need to keep in mind these things to maintain plant health.
• Watch the rainfall and water wisely.  Hand water when possible, water in the morning only. Check your irrigation system for proper coverage, and dispersion.
• Keep a watch out for plant eating critters; use organic measures to deter deer, rabbits, and groundhogs. Use organic plant-based repellents to deter damaging pests.
• Prune off dead flowers, leaves, stems, and branches from your plants to avoid spread of disease and or insects.
• Check for insects- look at the underside of leaves, and check stems for activity. Use natural remedies to abate these pests whenever possible.
• Keep lawnmower blades sharp- sharpen every 4-5 cuttings, and clean the underside of the cutting deck to improve machine performance, and deter the spread of disease on wet lawns.
• Cut your lawn at a height of 3-1/4' at the very least; I cut at 3-5/8". A longer leaf blade of grass is less likely to burn out, and will yield a better turf color.
• Use an all-organic lawn food for the best results for even greening results for your lawn in summertime. It will not burn your lawn, and will not give bursts of growth after heavy rains.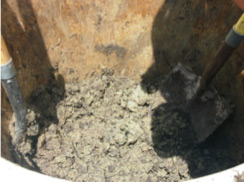 • Re- pot and transplant into quality sterilized potting mixes. Use clay pots, to allow roots to oxygenate, as clay is a semi-porous stone. I recently had to remove 3 wheelbarrows of topsoil from a planter on the patio of a luxury home, and re- plant new material in a greenhouse grade potting soil. The topsoil used in the planter suffocated the previous plants, and failed the homeowner's expectations. After removing all of the soil, and unclogging the drain hole, we filled the bottom with 3" stone for proper drainage, and then covered with filter fabric. Backfill was 2 bales of professional potting mix. Remember- soils first lead to great plant health.
• The summer is a time when we can re-grow our houseplants outdoors under a big shade tree, to get them back in shape for the upcoming autumn, and winter. I use this opportunity especially for my orchids.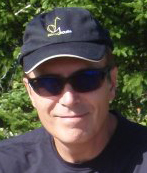 Everett Fink is a Certified Rutgers Master Gardener, Certified Pesticide applicator, and N.J. State licensed Home Improvement Contractor. Everett was designated Top Tier Designer at Sponzilli Landscape, and currently Owns Property Details LLC, in New Jersey.