eNJoyNJ.com, New Jersey's top on line magazine for all things fun, educational, historic and entertaining in the Garden State adds a new feature "Garden State Green – Gardens, Lawns and Plantscapes with Master Gardener Everett Fink."
Master Gardener Everett Fink has 25 years experience and runs a successful interior and
exterior landscape and plantscape design business. Mr. Fink is State licensed and certified with additional certifications in pesticide use and application and also a member of the NJ State Farm Bureau.
"Garden State Green" is a new permenant monthly feature on Enjoy NJ addressing plants, plantscapes, gardening, Seasonal decorating ideas, landscape design ideas and much more. Readers are encouraged to send in questions that will facilitate an interactive on-line discussion.
Garden State Green will make it's debut April 1, 2013 and run monthly.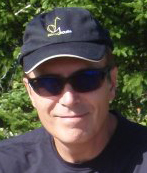 Everett Fink is a Certified Rutgers Master Gardener, Certified Pesticide applicator, and N.J. State licensed Home Improvement Contractor. Everett was designated Top Tier Designer at Sponzilli Landscape, and currently Owns Property Details LLC, in New Jersey. Property Details has a Container Gardening Division designing and maintaining Pools, Patios, and Porches with beautiful flowers, and foliage.