I had this idea for an article; then I was talking to my friend Leslie J., a few days later, and what does she bring up? My intended topic. She mentioned that she was at both her daughter's and daughter-in-law's homes, and neither one had houseplants. Needless to say, she was perturbed at the fact.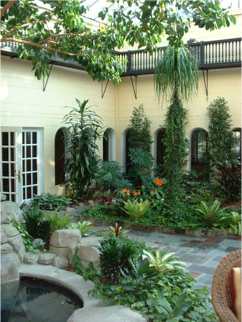 Now, Leslie has been a residential client of mine for many years, and cares very much for house plants. She has a beautiful flower garden and patio, and I installed her first Winter-garden this last Fall for her. As we were talking, Leslie was asking me why there is such a lack of interest of current generations to having indoor plants. I am also interested; it seems that the interest in tropical indoor plants commercial properties has waned, also. Could it be generational? (Please feel free to comment below – I would be interested in the readers' responses).
There are many benefits to having indoor plants. Perhaps people do not realize, or forget that indoor plants are great oxygenators. Why not have attractive oxygenators in your rooms? They run on water, with no electrical cost!
Houseplants are also amazing air filters. Most tropical houseplants that I provide for my customers   filter about 1200 common household and office air impurities, and some actually provide air cleansing of 1400+ types of air toxins. Not bad, for a beautiful filter that does not generate any noise.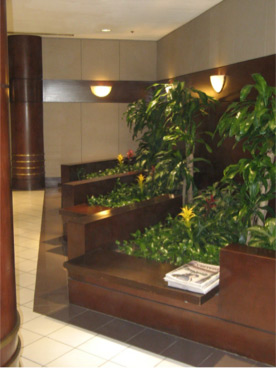 Home and office plants are also stress reducers. Studies have demonstrated that in the work environment, people are calmer, less stressed, and experience fewer sick days away from the job when working in an environment with fresh flora. Fun trivia: NASA has had plants brought into outer space on the Space Shuttle on several occasions for this reason.
Indoor plants are an effective screening material (as they are outdoors), and I have had call on occasion to use them as buffers and barriers in a decorative way to control traffic flow. Visually, they can redirect the eye, or body away from unsightly areas, and camouflage temporary hazards.
Aesthetics. Plants can enhance fine décor, and compliment any room in the home or office. Times are different. In the 1980's I once decorated a bathroom to the tune of almost $2000.00. Now, no one would think of spending that much money on a bathroom. However, it doesn't take much to upgrade a small space such as a bathroom. A couple of plants by the tub, and you've got a serene environment.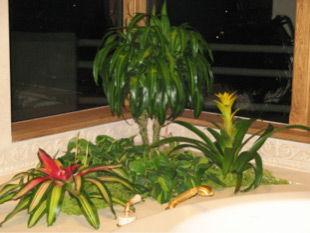 Tropical plants can enhance the visual value of a room, as when done with taste, they definitely upgrade the aesthetical value of a room.
Written By: Everett Fink
Edited By: Elysse Fink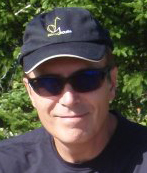 Everett Fink is a Certified Rutgers Master Gardener, Certified Pesticide applicator, and N.J. State licensed Home Improvement Contractor. Everett was designated Top Tier Designer at Sponzilli Landscape, and currently Owns Property Details LLC, in New Jersey. Property Details has a Container Gardening Division designing and maintaining Pools, Patios, and Porches with beautiful flowers, and foliage.