I received an e-mail recently from a man named John Kelly, who runs an outfit called New Jersey Adventure Tours. He was inquiring about possibly being mentioned on our site. When I researched his operation the thing that immediately struck me was our mutual mission statements. We share a common belief in how to best serve the residents of our state. To wit, "NJ Adventure Tours was born with a passion and desire to share all the diversity and variety that the great state of NJ has to offer. Culture, education, history and adventure all run rich in NJ, and I have crossed paths with so many great people over the years who had no idea what is really out there." That pretty much sums up our philosophy here at eNJoynj.com.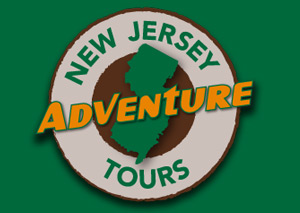 So what does NJ Adventure Tours offer? Try this on for size…
Fishing, Biking, Rock Climbing, Camping, Hiking, Horseback Riding, Winery Tours, Hunting, and Kayaking, and many more. Bachelorette Parties are also on the menu and if you've ever been to a bachelorette party, you already know what an adventure that can be! Mr. Kelly's goal is, "to offer as many different opportunities to enjoy NJ as possible, from the lakes and streams to the mountains and beaches, to the farms and fields, I guarantee you will have memories that last forever…" At NJ Adventure Tours, "traditions become memories."
Let's take a more detailed look into what's offered with NJAT.
BIKING
Let's say road biking is your thing. With hundreds of miles of trails in NJ, you will enjoy a fully guided and supported mountain bike ride with 3 different levels of difficulty to choose from. Or you can choose from various scenery and skill levels of road tours in the Garden State right from the convenience of your own PC. They map the trips for you and show you the way points so that you can see exactly where your adventure ride will take you! You can bring your own bike or if you are new to the sport and want to see what the excitement is all about and you don't have a bike, they can provide top of the line rentals at a minimal added cost to your day trip.
FISHING
Cast a line in a glass pond, tempt a trout to a tasty fly on the river or paddle along in one of their canoes or kayaks with your favorite fly or spinning rod, and let them do the rest. You will never forget the experience of relaxing and rejuvenating on the water or the thrill of a lunker on the end of your line!
They offer guided fly fishing trips for all levels, private fly casting lessons and fly tying courses along with access to the areas best fly fishing shops. When it is Winter in NJ, Ice fishing is hotter than ever. Lakes and ponds are action packed with winter fishing and with cold temperatures and consistent snowfall, you can be on the ice until April! Need a rod and reel? Bring your own or ask us about rentals when you call. No matter what your needs are, they can accommodate them.
WINERY TOURS
Explore the vineyards of NJ and all that you can learn and experience in the Garden States wine culture. NJ is home to over 30 wineries and each specific one has a multitude of different wines and cultures to share. Many packages are available, including wine pairing excursions and private parties, including the aforementioned bachelorette parties.
We have barely scratched the surface here folks. This is New Jersey. We live for adventure. We are not and will never be the "wallflower state." We participate. We get out there. And thankfully, we live in a state that has much to offer to the avid outdoorsman or woman. To close in the words of Mr. Kelly, "I invite you to come out and cast a line, take a scenic mountain bike ride or hike the Delaware Water Gap, cycle through the breathtaking farmlands and the hundreds of miles of Pine Barrens in southern NJ. Throw on a backpack and get away from it all with one of our remote wilderness camping tours, or taste a home made glass of wine at one of New Jersey's wineries. There are over 30! Whatever your pleasure is, I invite you to come out and share it as I take YOU on the ultimate adventure tour!"