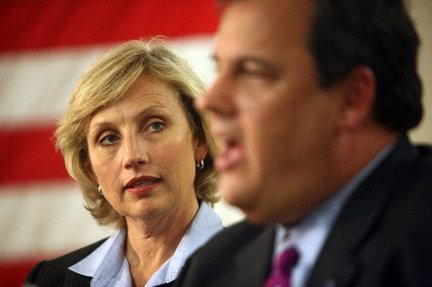 RUTHERFORD, NJ – August 25, 2010 – Lieutenant Governor Kim Guadagno will present the keynote address at this year's mdest ~ That's Entertainment! – the Meadowlands Liberty CVB's annual travel and tourism conference being held at the New Meadowlands Stadium on Tuesday, September 28th.
"Tourism has a profound impact on New Jersey's economy," commented Jim Kirkos, chief executive officer of the Meadowlands Liberty CVB.  "Many developments have recently emerged that will directly impact the Meadowlands Liberty region, including the report (commonly referred to as the Hanson report) released by the Governor's Advisory Commission on New Jersey Gaming, Sports and Entertainment.  We look forward to hearing the Lieutenant Governor's perspectives on the report and the administration's outlook on the future of New Jersey's tourism industry."
Following the keynote address, mdest will feature a listening panel, comprised of businessmen and women with a vested interest in the future of the Meadowlands, who will specifically address the future of racing in the Meadowlands. Reacting to suggestions offered in the Hanson Report, arguments will be made for continued racing, building a hotel/casino/convention center, developing housing, and all of the above uses.
In addition to the keynote and listening panel, mdest ~ That's Entertainment! will offer a panel addressing online concierge services being used in the tourism industry, a panel addressing the region's biggest events ~ both past and future, and a VIP cocktail reception. Additionally, attendees will have the opportunity to tour the New Meadowlands Stadium.
The event will start at 12 Noon at the New Meadowlands Stadium in East Rutherford, NJ.  The program of events will run until 5:30PM, at which point the cocktail reception will begin. For more information about mdest ~ That's Entertainment! or to RSVP, please call 877-MLCVB-US or visit MeadowlandsLibertyCVB.com.
About the MLCVB
The Meadowlands Liberty Convention and Visitors Bureau, a division of the Meadowlands Regional Chamber, is the comprehensive destination-marketing channel for travel to the metropolitan New Jersey region, presenting its unique sports, entertainment, ecological, cultural and transportation assets as an emerging primary destination as well as an alternative to New York City to attract new and extended visits.
The MLCVB's Tourism Advisory Council (TAC), whose volunteers come from member stakeholders of the CVB, currently operates 4 committees which create and manage programs that highlight the diverse offerings of its members. Members include hotels, meeting & conference/convention facilities, restaurants and event facilities, entertainment venues, retail and shopping centers, cultural and transportation businesses.
StayintheMeadowlands.com was created in 2003 as a destination-marketing tool for the Meadowlands.  The Meadowlands Liberty CVB expanded the region to include Hudson River destinations, accessible at www.StayontheWaterfront.com.
For more information about the Meadowlands Liberty CVB, visit www.MeadowlandsLibertyCVB.com, or call 877-MLCVB-US.